What if you could accelerate your journey through the Dark Night without giving up the powerful growth, learning and healing that it brings?
A Proven System To Overcome The Obstacles In Your Life
***This program is a coaching program and not a Psychotherapy or Psychological  service
How to use a unique blend of quantum physics and mindset tools to resolve and overcome any problems you are facing in your life
Create the ideal reality for your financial, relational, physical and emotional health without it taking 6 months or years to get there
Put a stop to emotional yo yo's in your life
Learn how to follow your intuition and create more opportunities in your life
Relationship Issues

Health Issues

Financial Issues
Release Anxiety, Frustration, Fear, Anger, Grief and Stress
During this 8 week intensive, I will guide you through the transitional turmoil of everything that is holding you back so that you can finally create the new reality you so desperately want quickly and easily.
By The End Of These 8 Weeks You Will:
Overcome the problems that are completely consuming your life right now...and do it in half the time it would take to do it on your own
Leverage Quantum Physics, Mindset Tools and Spirituality to achieve any reality you desire...
Get to a state where you are so in love with yourself and your life that you are feeling fulfilled and excited...
Learn How To Pick Up The Pieces & Find Wholeness Within Yourself...
Emma discusses how she has been able to transform her life in such a short period of time...
Only 3 Weeks Into The Program & Emma's Life Has Already Been Transformed
"I feel a real level of trust with you. Finally someone understands!"
When Everything Falls Apart, I Will Help You Pick Up The Pieces
A Safe Space For You To Explore Who You Truly Are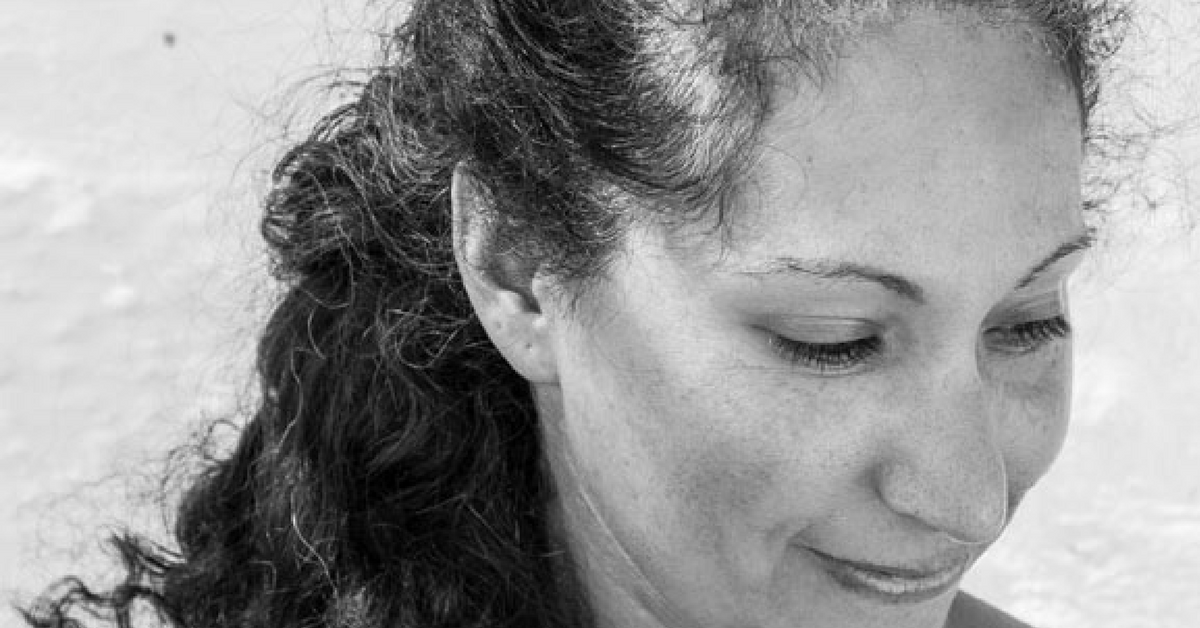 Are you going through your "Dark Night Of The Soul" journey? You know the one where your life totally falls apart and you have no option but to surrender to some power that is greater than you - the universe, god, spirit, divine, whatever that is for you.
If you are, there are fundamental principles that you need to know in order to make it through this journey with less chaos and emotional turmoil. What I have been shown is that it doesn't have to be difficult and it doesn't have to take a long time. The more we understand this world differently, the easier it becomes.
During this time you are being asked to go deep within you and understand yourself and the world around you from a different perspective. This is something that we cannot do on our own (no matter how hard we try). It is impossible for us to have that perspective for ourselves.
I can help you shift patterns and release the things that are keeping you trapped in the Dark Night quickly and easily so that you can finally move forward from the things that were keeping you stuck.
(I have seen clients go from not being able to leave the couch as they have been so severely depressed, to finding a whole new life direction within 6 months. I have seen severe anxiety attacks clear up in a matter of weeks. These results may not be typical, but I regularly see them in my private practice.)
What The Community Has To Say....
Before working with you and Soul-Full Sanctuary I was looking for more direction on my path in life. I trust your compassion, capabilities and wealth of knowledge. One of the many benefits of Soul-Full Sanctuary is being able to tap into a source of support , growth and development, literally at my fingertips. It's wonderful to be able to connect online with so many like-minded people. I've especially enjoyed the live meditation and healing sessions, the question and answer sessions, and the Mindset Mastery Challenge.

Linda S.

Teacher
When I first sought Jessica, my self-esteem had hit rock bottom. I was also suffering from PTSD and felt there was nowhere to turn. Then came Jessica. Through Jessica's professional optimism, strength and compassion, I have overcome the very worst in my life, and I now embrace each day with optimism!

- M.J,

Healthcare Practitioner
Before Soul-Full Sanctuary, I had been awake for 10 years, had made much progress, but still got caught up in certain aspects of life that I could not see past. Essentially, I was stuck in a rut. I did not feel nervous working with Jessica because she has such a thoughtful and gentle approach. Jessica is very good at understanding human nature. She was able to assess my situation while remaining objective and giving me a fresh perspective and new ideas for handling situations.

Cindy S.

Medical Intuitive, Healer, Medium
I have always been interested in spirituality. I have considered and studied many different spiritual philosophies. However, there is a difference between learning from second hand sources and listening to a first hand source, which in a way separates Jessica from many other teachers. Her personal experience gives her an ethos many do not have.

Jessica has given me a sense of peace through difficult times through healings and discussions. I have come to an appreciation of eternal existence that I hoped for before but that I have become convinced of recently.

Malcolm Y.

Teacher
What You Will Get In This Program: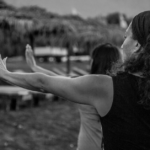 Week 1
Nervous System Reset
When the awakening process hits, it often hits quickly creating unexpected chaos and turmoil. Discover how to work with your body, mind and soul to release the Dark Night and move past the emotional turmoil and negative thoughts so that you can finally start moving forward again - into the light.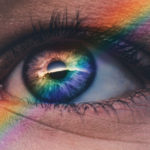 Week 2
How To Stop The Emotional Yo Yo's and Take Control Of Your Emotions 
Finally understand what your emotions are actually telling you so that they no longer keep you paralyzed and fearing them. As you learn to understand the secrets your emotions are trying to tell you and learn to let them act as your guide map, the happier they will become...and so will you.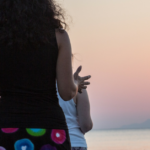 Week 3
The Belief Toolbox For Success
The way we have been taught to understand this world has been....well....backwards. When we follow this process to create strong foundations in life, we will stop the endless cycle of continually entering new phases of The Dark Night. If you are not feeling empowered, your belief system is not currently supporting your awakening process. We will change this quickly and easily.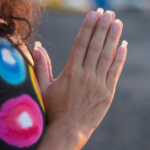 Week 4
Building Your Intuition
The Universe will help you build faith and trust when you discover how to properly converse. It doesn't have to be difficult to get the answers you are looking for, in fact they are probably right in front of you, you just don't know how to recognize them. It's time to start to feel empowered.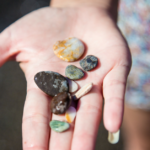 Week 5
How To Tap Into Your Frequencies & Keep Them High
Without the ability to find the bridge between the two worlds, you will forever feel unbalanced and unstable; you will feel as if the world is continually spinning out of control. It's time to find your balance, peace and happiness.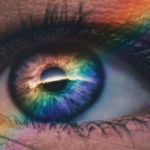 Week 6
Surrender & Rebirth
Surrender is not a naughty word. Wouldn't it be amazing to surrender to this world before you are brought to your knees? When you truly discover how to surrender, you will develop a life line that will easily guide you through life without the doubts.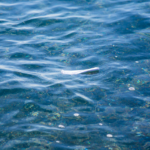 Week 7
Finding Alignmnent & Your Purpose
 Find your soul purpose and be able to tell whether it is truly in alignment with you at this time or not. You will never have to doubt whether you are in the right place again.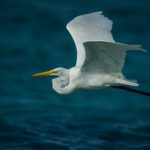 Week 8
Releasing The Final Blocks So That You Can Fly
 It is here you will come face to face with your birthright of peace, love and happiness. This is your time to fly.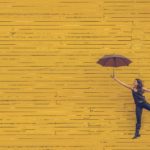 8 Hours Of Live Soul-Full Transformation Calls
These calls are worth their weight in gold. During this live discussion, you will have the opportunity to gain clarity and support. Bring all of your questions and we will be sure to bring you through the dark and transform you to your place of peace, love and happiness.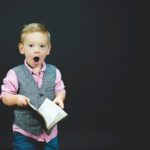 Ongoing Support & Community - Access 24/7
Sometimes, a week...a day...an hour is too long to wait to find relief. In this private support community you can reach out and access support whenever you need it.
Learn from a like-minded community ready for real change. Ask questions, bounce around ideas, and receive intuitive answers, healing and support 24/7!
Everything You Need To Make This Journey Easier
Most programs provide you with the knowledge but not the support. That is why the self - help industry is a multi billion dollar industry. You walk away feeling empowered for a short period of time but never fully integrate the knowledge into your everyday life. That is where this program is different. I will support you every step of the way, helping you make sense of all of the trainings as well as helping you integrate them into your everyday life. I will teach you exactly how to use these tools so that they work for you on our live group calls. Every piece of this program is individualized for YOU!
Fast Action Bonuses......


Bonus #1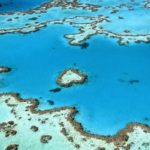 Learning to Love The Unlovable
In this training not only do we learn to love and appreciate all of the things that you never thought you could love, but we also bring ourselves back to the love for self and reconnect with ourselves in ways that we never thought possible so that everything that surrounds us becomes ways to empower ourselves.
Bonus #2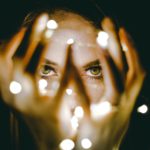 Becoming Whole Again
The thoughts, patterns and behaviours that we use have been placed there to protect and serve us. At different points in our lives, behaviours that may have protected us stop doing their jobs and need to be shifted. At times we have numbed ourselves out so that we don't have to feel the pain inside. This numbness creates fragments of the self that is cut off from the whole. In this training we discover how to take those pieces that we have splintered off from ourselves in order to protect us and we start to re-integrate them back to wholeness.  Be prepared to discover a whole new happier you.
Bonus #3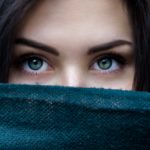 Awakening Your Intuition
This training will help you listen to what the universe has to say and will bring you back to a place where you can hear your own intuition louder than you ever have before. It will also give you different tools so that you can access answers from deep within and gain confidence and clarity in yourself.
LIMITED SPACE AVAILABLE  -
If all the spots are taken you will be redirected to a waitlist page.
 Join Today and Receive:
8 Weeks of Tools and Understandings To Get You Through The Dark Night -
Value $997
8 Hours of Live Soul-Full Transformation Group Calls -
Value $1400
Secret Facebook Support & Community - Access 24/7 -
Value $Priceless
Bonus #1 - Learning To Love The Unlovable -
Value $97
Bonus #2 - Becoming Whole Again (From Pieces to Wholeness) -
Value $97
Bonus #3 - Awakening Your Intuition -
Value $147
Valued At Over: $2,738.00
Limited Time Offer: Join Today For Only $197

More❤ from the Soul-Full Sanctuary Community......
Hannah M. overcomes fears and anxieties to create a business breakthrough and change the course of her life!
Jessica effortlessly placed me into an open, receiving space. I felt immediately at ease and that healing was taking place. Jessica found my challenging spots immediately and I felt relief in them quickly. Her insights were right on regarding my challenges. Just before she was done I felt my wings open in my back and I grew six new arms. It was an amazing healing session and I feel ready to move forward. I would highly recommend to work with Jessica. I've been to other energetic healers and this was by far the best session I've had.

David H.

Author & Performer
I am an extremely healthy person, or so I thought, when I was diagnosed with a life-threatening illness before the age of 40.

I knew from the outset that while I respect the advances of conventional medical science that I would also seek out some alternative healing to help approach this very serious problem. Still, there is always fear associated with the unknown, especially when you are dealing with a situation that almost no one understands. Especially when you are determined to live out a full and productive life.

Through my work with Jessica, I have been able to reclaim myself as a healthy person--even though I might be going through a process that is scary and threatening--and I feel calm and supported and capable of full and complete healing. On the one hand, doctors know a great deal, on the other hand they know very little. Life is mysterious. We are all in this together. I highly value the work Jessica and I are doing to supplement what is supposedly known with what is certainly possible. I am stronger and healthier for it.

Priscila U.

Author
The Dark Night doesn't have to be difficult and it doesn't have to take a long time to get through - Those are myths and this program shows you how to do it.
Soul-Full Sanctuary is a wonderful spiritual group that offers insight, lessons, and healing meditations. It's a nice way to gain perspective on whatever is going on in your life. Jessica is very intuitive and offers great advice and practical tips to help guide you through your current energy. I highly recommend it!

- S.Z
After 1 hour with you, I am looking at the world completely differently. The negative thoughts have calmed down and life makes more sense. I cannot wait to learn more!

- L
I just want to say that you have been a godsend for me. Even though it has only been a short while, I am overwhelmed by the transformation I am feeling already thanks to your user friendly online resources.

- Tricia,

Educator
As a mom of three boys, I found myself transported from a stable life to one filled with crisis. Everything changed!
In fact, nothing in my life right now looks like my life 6 years ago. My marriage of 18 years ended, my business partnership and company of 11 years closed down (both of those things happened on the same day!), and everything around me was spinning out of control. I was forced to come face to face with every fear I had ever tried to avoid. I had to make the conscious decision to make it through.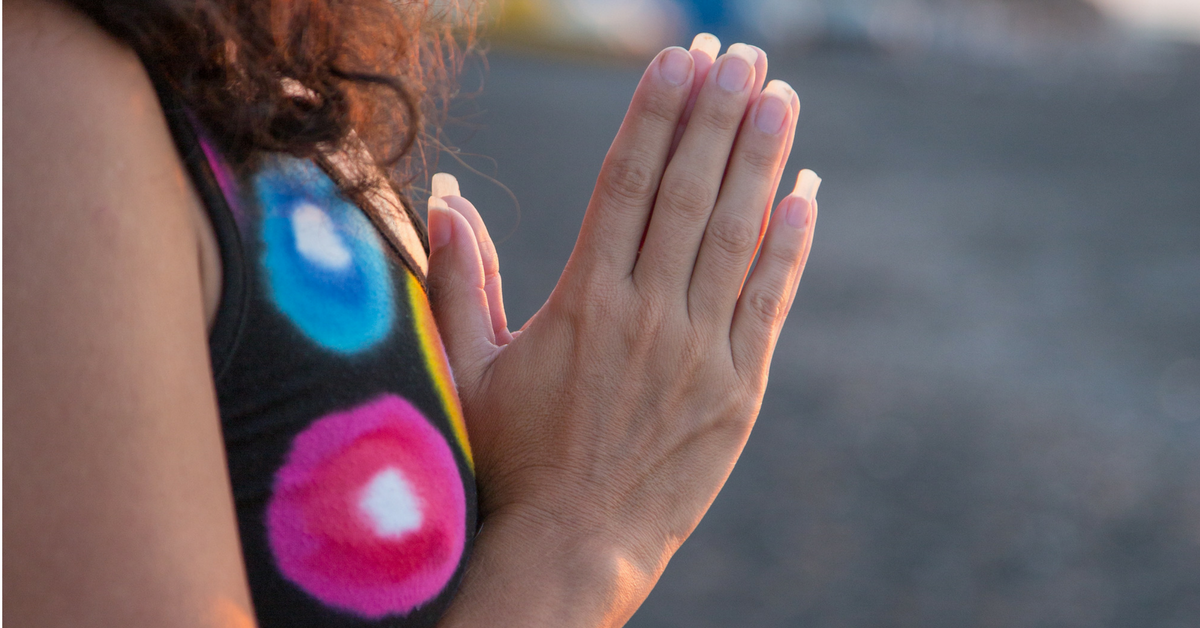 Above all, as I started to heal myself, my senses started opening up differently. There were many times I would sit alone wondering if I was going crazy, unable to fully make sense of what was happening to me.  I now know it was my own healing and spiritual awakening.
What I realized is that the crumbling of one life, meant the awakening of another. And it gave birth to allow me to consciously design my dream life - with stronger, healthier relationships with the people around me, my children, and most importantly, myself. Armed with a Masters degree in Counselling,  and over a decade working as a healer, I help other people do the same.
I combine my background with graduate degrees in Counselling, Homeopathy and Spirituality to serve as a healer and intuitive. Using different energy modalities and my expertise in metaphysics - after working with world-renowned intuitive's and mediums - my passion is helping you rediscover or perhaps discover for the first time how to take control of your emotions once and for all.
The truth is, you too are a healer (but you might not know it yet). Together, we'll move past the Dark Night of the Soul so that you can find balance between the physical and soul-full worlds, be the best version of yourself and start living your life's true purpose.
What If I Can't Make It Live To A Workshop, Call or Healing?
+
All of the calls are recorded and archived. There is absolutely no worry about missing out on anything. If you have any questions about any of the material on the calls or in general, the community group is used to answer those questions. You can also ask questions before the calls and we will cover them on the calls so that you can watch as if you are there live.
For the energy healing, energy knows no space or time. Therefore the healing's will work whenever you watch them and wherever you are. I also put energetic codes on all of the recordings so that the more they are watched and used the stronger the energy gets.
How Do I Know That I Will Get Everything I Need To Heal & Grow On This Journey?
+
How Do I Know That I Will Get Everything I Need To Heal & Grow On This Journey?
This course has been designed so members will get EVERYTHING they need in a group setting over the course of 8 weeks. The success of this program comes from your success. I want you to become a magnet for things you never thought possible and I will show you how to get to that stage in your life...as long as you do the work on your end.
Will We Learn How To Be Healers?
+
Will We Learn How To Be Healers?
In this membership the focus will be on healing yourself, which is the most important part of being a healer. If you are inspired to continue training and would like to work as a healer, I will be opening up the Soul-Full Healers Academy. This will provide you with all the healing tools you need to work with others as a healer.
Now is your time to shed everything that isn't working so that you can awaken to a new life
Now is your time to set up stable foundations for life in a different way, so that it will be impossible for them to ever crumble again.
Now is your time to see this world differently so that the game of life starts giving you everything you could ever dream of and more…
Now is your time to break through all of the blocks that are holding you back so that you can live the life you were born to lead...
Now is your time to open yourself up so that you can shed the chaos and turmoil and start living your birthright….peace, love and happiness
LIMITED SPACE AVAILABLE  -
If all the spots are taken you will be redirected to a waitlist page.
 Join Today and Receive:
8 Weeks of Tools and Understandings To Get You Through The Dark Night -
Value $997
8 Hours of Live Soul-Full Transformation Group Calls -
Value $1400
Secret Facebook Support & Community - Access 24/7 -
Value $Priceless
Bonus #1 - Learning To Love The Unlovable -
Value $97
Bonus #2 - Becoming Whole Again (From Pieces to Wholeness) -
Value $97
Bonus #3 - Awakening Your Intuition -
Value $147
Valued At Over: $2,738.00
Limited Time Offer: Join Today For Only $197

Even More ❤ From Our Community.....
Your information is great! Thank you so much.
People need this information so badly. I need it. The world needs it.
I love your ideas, your work & your valuable information. This will help people heal. You are doing such a great thing. Blessings.

- Amy
Before I met Jessica I was in a place where I often felt guilty for not always being the perfect version of myself that I had visualized. No matter how much I worked, how social I was that week or how productive my day was; I always was stuck in a space of "this is not enough." I consistently obsessed over the many possible ways that certain situations could work out. I always listed each option and then brooded over each one for great lengths. I felt that I couldn't hear what my heart was telling me or what I truly wanted.

I felt nervous to open up. I knew I had a lot of pent up emotions and resentments and felt hesitant to stir the pot. I was afraid what I would reveal to myself, about myself, if I allowed myself to sit quietly.

Working with Jessica is great because she has a way of always being able to get my head back on straight. She renews my acceptance of myself and the current state that I am in. I feel a greater sense of self love and understanding. I am now able to think out logical loving options for myself when I feel that I need to make a big decision. I make myself a priority more often. I understand that wanting more for myself is not selfish and have gained an ability to leave toxic situations. I am also able to drop the anxiety that I felt around resting. I have made my health a priority and continue to strive to make myself better with baby steps.

Jordyn